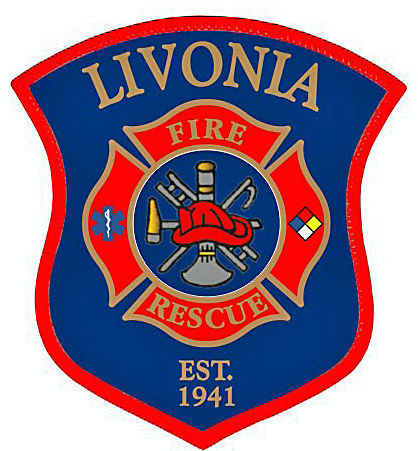 Warning to First Responder, Don't ever enter a suspected Meth Lab. Call for a Hazardous Materials Team!
In the past decade, the problem of clandestine drug labs has skyrocketed as the meth phenomenon spreads from rural locations to the suburbs and to cities, and from the western states eastward. As of 2009, Western Wayne County HMRT has had three meth lab incidents, and approximately 15,000 labs had been seized in the US by the DEA and local law enforcement. Most of these labs manufacture meth, a highly addictive drug whose reach has cut swag across all segments of society, from soccer moms trying to lose weight, to businessmen trying to stay awake, to back alley druggies searching for a better high
Emergency personnel, who are likely to discover a lab during a routine response, are also increasingly at risk. Most drug lab incidents are usually reported as other emergencies. In fact, up to a third of all illegal labs are found because of an explosion or fire some examples of calls that could be drug lab related include medical aid calls with burn or smoke inhalation victims; "man down" calls; structure fires, rubbish fires, perhaps accompanied by explosions or "loud booms;" and calls for investigation of smoke, strange odors, sick buildings, or illegal dumping. One key safety issue is the fact that one pound of produced meth will generate up to five or more pounds of hazardous waste. Meth lab operators typically are not concerned with safety issues when disposing of this waste, which may present a fatal or dangerous threat to anyone encountering it.
Police, hazmat teams and other responders also put themselves at risk during raids on suspected drug labs, which may have the potential to escalate into a hazmat situation or fire without careful planning and inter-agency cooperation.
Anhydrous Ammonia: Anhydrous ammonia is a key ingredient in the production of meth. Exposure to this poisonous gas is the leading cause of injuries to emergency responders. Inhalation of the gas and vapors can burn the nose, throat and respiratory tract. This can cause bronchiolar and alveolar edema, and airway destruction resulting in respiratory distress or failure.


Booby traps & bombs: Operators of drug labs will go to great lengths to ensure the security of their labs. The use of booby traps and Improvised Explosives Devices (IEDs) are common. There may be trip wires, lamp socket explosive devices, door jam activated explosives, and containers of corrosives rigged over doorways. The lab itself might be wired to explode or catch fire in an attempt to destroy evidence of the operation. These devices are sometimes designed to protect the lab while they are away and also serve as warning devices to aid in the owner's or operator's escape. Unfortunately, they can also incapacitate responders.


Confined Spaces: Clandestine labs may be operated in a confined space, which can lead to several hazards including incompatible, reactive chemicals being mixed and cooked in a location with no ventilation. Several recent labs have been found inside of tunnels, caves, trenches and other well-hidden locations. Remember that to enter a confined space a responder must be adequately trained and equipped. Only competently trained staff may undertake these types of operations.


Damaged compressed gas cylinders: All compressed gases are potentially hazardous because of the high pressure stored inside the cylinder. Some containers may be damaged or leaking due to improper handling or improper materials being stored. A damaged cylinder can cause a sudden release of pressure, propelling the cylinder or whipping a line, injuring anyone in its path.


Electrical hazards/sources of ignition: During a lab raid, hot plates, containers, switches, or timers should not be touched or operated. Cooks may "pirate" electricity from power poles and other locations using unsafe wiring. Multiple power cords may be in use including running to and from generators. Also active cooking may involve the use of campground stoves and hot plates, which could introduce open flames to the environment.


Flammable/explosive atmospheres: A variety of flammable liquids will be found in any illicit drug lab. Among them are ethyl ether, alcohol, acetone; camp stove fuel, toluene, methyl ethyl ketone, and benzene. It is the vapors of these chemicals that can ignite. Poor ventilation increases the risks both of explosions and of toxic fume inhalation. On the other hand, good ventilation spreads toxic fumes outside, putting other people at risk.


Infectious diseases: Vernon is particularly forceful in cautioning his students about the incidence of AIDS and other infectious diseases among meth users: "On a recent clandestine drug lab bust in the southeastern U.S., the cook was suffering from a rectal bleed and had bled all over the house, floors and himself. He was also suffering from multiple infectious diseases. Responders must utilize proper PPE when dealing with these types of individuals."


Lithium: One method of meth production involves using lithium that has been stripped from batteries and added to ammonia and used as a catalyst. Lithium is a flammable solid that reacts violently with water. Firefighting operations at drug labs present additional hazards with the presence of water reactive materials.


Mis-identified chemical containers: Containers found in clandestine laboratories may not contain what the labels identify. Other containers may be filled with incompatible materials. One of the most common found at meth lab sites is propane tanks filled with anhydrous ammonia. It is important to treat all materials as unknowns.


On-going chemical reactions: This is a serious problem at labs and also at dump sites, which are often discovered by people who are untrained in the hazards or symptoms of meth operations. In general, meth cooks do not separate chemicals, but rather bag them together. When discarded in this manner, this can cause environmental damage, and potentially be a fatal threat to anyone who encounters a dumpsite unexpectedly and unprotected.


Phosphine gas: If overheated, the red phosphorus production of meth can create phosphine gas, which is extremely toxic when inhaled. This is particularly hazardous for firefighters and others who respond to fires and explosions at lab fires.


Red Phosphorus: One of the principal methods of meth production involves Red Phosphorus (Red P), a flammable solid, which is collected from large quantities of matchbook strikers or from road flares. Red P may explode as a result of contact or friction, and inhalation of dust can cause respiratory tract irritation, coughing, bronchitis even death. In the lab, Red P is combined with elemental iodine and water to produce hydriodic acid which then converts ephedrine or pseudoephedrine to meth. If the reaction is heated dry, phosphine gas can be produced.


Solvents: Solvents are flammable liquids used to dissolve a substance. At meth labs, camp stove fuel, ether, alcohol, and acetone are some solvents used. Exposure to solvents can cause damage to the nervous system, liver and kidneys, respiratory system, and even, cancer.


Tincture of Iodine: Tincture of Iodine, an extremely strong oxidizer, and iodine crystals may also be found in a lab. Iodine vapors are formed when crystals are stored in a closed container and are toxic when released. Iodine crystals are corrosive to the skin, eyes, and mucous membranes.


Unstable people: Perhaps as dangerous as the chemicals are the criminals involved in methamphetamine manufacturing. Both the supplier and buyer may be meth users whose behavior can be unpredictable and dangerous. According to Vernon, "Meth is central nervous stimulant. It can be injected, inhaled and smoked. Chronic users, called Tweakers," will use high levels of the drugs every few hours during binges. This often results in the abuser staying awake for periods up to a week and experiencing extreme irritability from sleep depravation, increased nervousness, anxiety, paranoia, hallucinations and violent or erratic behavior. Responders need to be very careful when dealing with these individuals.


Weapons: It should be assumed that cookers almost always carry weapons to protect themselves and their labs, and will not be afraid to use them. Many experienced law enforcement officers believe that meth lab operators are inclined to use violence and weapons when faced with arrest.
Download:

MethLabCleanup.pdf

Meth residue testing.pdf

Michigan cleanup for meth.pdf

Typical Chemicals Found in Lab Sites.doc

Hydrogen chloride gas generators associaciated with clandestine drug labs.pdf

CHD Reg for cleanup of Meth.pdf