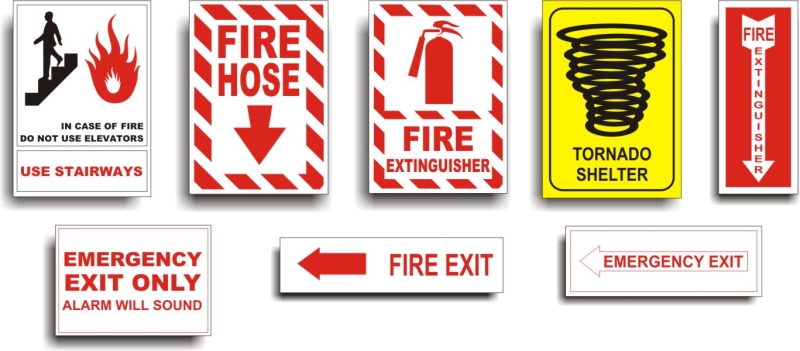 Confined Space
Part 90 of the Michigan Occupational Safety and Health Act (MIOSHA, Act No. 154, P.A. 1974, as amended) requires general industry to prepare safe practices and procedures to protect employees from hazards of entry into certain confined spaces. Further, any firm having certain confined spaces shall provide information to the Fire Chief upon request.
To assist our department in fulfilling its responsibilities under MIOSHA, we are requesting that you complete a confined space survey. If your firm does not have any confined space(s), you still need to complete the form. This information can be beneficial to you and our firefighter/rescue personnel when responding to an emergency at your facility.
If the information you provide indicates that your firm has certain confined spaces, we will be contacting you for further information and a more detailed survey of your site.
Livonia Fire & Rescue does not currently provide a confined space entry team.
Please complete the survey and forward to the Livonia Fire & Rescue Department, Attention: Sr. Fire Inspector. All surveys, including negative responses, will be kept on file for future use and to satisfy MIOSHA requirements. If there is a change regarding the existence of a confined space, please contact us so that we may update our files.
Some definitions/examples of confined spaces follow:
Confined Space
is large enough and so configured that employees can bodily enter and perform assigned work; and
has limited or restricted means for entry or exit; and
is not designed for continuous employee occupancy.
Examples of Atmospheric Hazard
Flammable/combustible gas or vapors
Airborne combustible dust
Oxygen concentration/depletion
Other toxic or hazardous elements such as carbon monoxide, hydrogen sulfide, other poison gasses, etc..
Examples of Chemical Hazard
Flammable/combustible liquids
Oxidizers
Organic peroxides
Poisons
Radioactive material
Corrosives
Examples of Electrical Hazards
Any electrical or mechanical hazard within the confined
Examples of "Other Safety Hazard
Any other unusual or recognized safety or health hazard.
Fire Extinguisher Scam
Livonia Fire and Rescue has become aware of a scam being perpetrated on area businesses related to the inspection and servicing of fire extinguishers. Individuals arrive on site and announce they have come to inspect and service the fire extinguishers. Be aware of the following.
They have not been called or contracted to perform the service by Livonia Fire & Rescue.
They will often arrive on site during a time when the business owner(s) most likely will not be present or available, i.e., on holidays, weekend days, after normal working hours of 8:00 AM through 5:00 PM, etc.
They will often present themselves as being with the Fire Department in some capacity and may even produce or display a badge as enforcement authority.
After performing "the service", payment is demanded prior to leaving the premises.
They will often be very intimidating in actions or speech but have never been known to physically assault anyone.
In an effort to reduce your vulnerability to such a scam, Livonia Fire & Rescue is recommending the following:
Educate all employees of the potential for such scams.
Refuse all unannounced solicitations for such service(s)
Pre-establish and contract a reputable company and annual inspection schedule for extinguisher service.
Make payment for services rendered only through proper billing procedures between the servicing company and the business. It is a not recommended to make immediate payments in cash or check.
Should the business and/or employee(s) feel threatened in any way, call 911 immediately for police assistance.
Livonia Fire and Rescue does not service fire extinguishers. Further, there is no monetary charge or cost involved in the inspection of fire extinguishers by Livonia Fire & Rescue personnel. All of our personnel are courteous in the execution of their inspection responsibilities and have proper credentials for identification. Inspections will only be made between the hours of 8:00 AM and 4:30 PM, Monday through Friday, and never on a weekend or holiday. While a list of reputable fire extinguisher servicing companies is available upon request, Livonia Fire and Rescue will never contact, contract, order or request any private company to perform any fire extinguisher service. That is the responsibility of the business owner(s).
If you have any questions in reference to this issue, please do not hesitate to contact the Fire Marshal's office at (734) 466-2444.
Craft Shows and Exhibits
Throughout the year craft shows, exhibits and/or other similar activities are scheduled and conducted in public or private school buildings. It has come to the attention of Livonia Fire & Rescue that existing exits and other life safety issues are being compromised by the physical arrangement of displays and other associated furnishings.
It will be required of petitioners of subject activities to submit detailed plans to us for review and approval and shall include the following information:
Name, address and phone number of person/organization conducting or responsible for oversight of proposed activity.
A floor plan of the facility including all existing exits from building, rooms and/or spaces.
The proposed layout of booths, tables, displays and/or spaces allotted for exhibitors.
Location and width of main aisles and access aisles.
Identification of exhibitor spaces requiring electrical service.
The following are requirements/restrictions for craft shows and exhibits.
Exits
All existing exits shall be identified (exit signs, easily recognizable and accessible.
All exits shall be openable from the egress side without the use of a key(s) or special knowledge or effort.
Travel distance to an exit shall not exceed 200 feet.
Corridors/Aisleways
Dead-end corridors, existing or created, shall not be longer than 20 feet.
Aisleways shall be a minimum 48 inches in width.
Fire Extinguishers
Pressurized water fire extinguishers are preferred.
Fire extinguishers shall be provided such that maximum travel distance to an extinguisher shall not exceed 75 feet. Extinguishers located 150 feet apart may satisfy this requirement.
Open Burning
All open flame and/or burning, including but not limited to candles, lanterns, burners, hand-held torches, matches, lighters and other fueled appliances are prohibited.
Combustible/Flammable Materials
Use or storage of combustible and/or flammable gases including but not limited to acetylene and propane are prohibited.
Use or storage of combustible and/or flammable liquids including but not limited to gasoline, fuel oil, and kerosene are prohibited.
Highly combustible materials including, but not limited to hay, straw, vines, burlap, corn stalks, trees and imitation flowers, shrubs and trees shall be prohibited from being located in aisleways, corridors, hallways, or next to exits.
Hanging combustible decorations, including but not limited to banners, tarps, blankets, signs, burlap and paper from, at or near the ceiling is prohibited.
Extension Cords
Extension cords shall not be a substituted for permanent wiring.
Approved extension cords shall be heavy duty type of minimum No. 14 gage wire and be U.L. approved.
Extension cords shall not be affixed to structures, extending through walls, ceilings or floors or under doors or floor coverings.
Extension cords shall not be located in, on, over, under or across pedestrian traffic patterns.
Should extensions cords be used for other than a single lighting fixture, a fused (15 amp max.) power strip shall be located between the female end of the extension cord and subject appliances.
No Smoking Signs
No Smoking signs shall be posted at each entrance to rooms and/or spaces and other conspicuous locations.
Non-Flammable Gasses
Cylinders of non-flammable compressed gas including, but not limited to helium, carbon dioxide, and air shall be secured against tampering and being accidentally knocked over.
Cylinders shall not be located in hallways, corridors and/or aisleways.
Demonstrations/Miscellaneous
Demonstrations shall not be conducted in hallways and/or corridors.
Soldering by use of electricity is allowed.
Christmas Tree Displays
Throughout the year and during holiday season in particular, questions arise concerning the use of decorations in various occupancies. In an effort to provide guidance for all interested parties, the following requirements are detailed as an aid in complying with state and local regulations. Authority for enforcement is derived from the following:
The Michigan Fire Prevention Code, Act 207
The City of Livonia adopted BOCA Fire Prevention Code, 1993 issue.
NFPA Pamphlet 701
As AHJ (authority having jurisdiction), Fire Marshal for the City of Livonia
Michigan State Fire Marshal Bulletin, N. 25, Rev. 1/94
Regulated Properties
All properties regulated by specific state or local laws or rules
Schools, health care institutions, adult foster care homes, child care facilities and public assemblies (churches, restaurants, meeting halls, clubs, bars, malls/common areas, etc.)
Trees and/or decorations shall be of non-combustible materials or combustible materials which have been treated to be flame resistant. Treating combustible materials shall be accomplished by using flame resistant/retardant coating(s) listed by a nationally recognized independent testing laboratory, recognized by the State of Michigan or as approved by the Fire Marshal, Livonia Fire and Rescue.
Cut flowers or properly maintained live trees, plants, shrubs or grass used for artistic enhancement or decorative enhancements may be used to meet non-combustible or flame resistant criteria, providing the tree is kept in a natural site such as in earth and kept watered.
Christmas trees located in schools shall be restricted to the following with only one tree permitted at any one location:

Auditorium
Multipurpose Room
Dining Rooms
Meeting Rooms
Kindergarten Room
Gymnasium
Cafeteria
Non-Regulated Properties
Properties not regulated by specific state or local laws or rules
Mercantile, offices, clinics, Medical Offices, industrial buildings, residential and storage facilities.