Be A Player In Your Child's Sports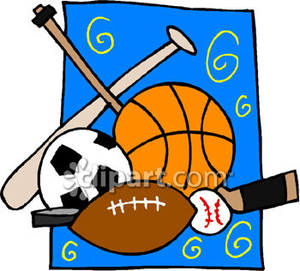 I am far beyond the age limit of actually becoming a player in childhood sports. What I mean by the headline of this column is for you to become actively involved in keeping your children safe during the sports seasons. There are approximately 30 million children participating in sports each year in the United States. As parents, we make commitments to teams, practices and scheduled games. Let's take this seriously and do our best to see that our children get through the season injury-free.
Whether or not your league requires it, having a physical evaluation every year is a great idea. These exams can help with the prevention and treatment of any underlying conditions the young athletes may have. If you regularly see a pediatrician, he or she may be able to fill out the forms for you. Your league may also have a physician who they use for their players so check into that as well.
Warming up and stretching before strenuous activity is essential. This helps the child avoid injuries such as muscle tears or sprains by stretching and releasing any muscle tension prior to game time. This can include a light run, jogging in place or almost anything that gradually brings the heart rate up.
Hydration is something that must be planned well before game time. It just makes good sense to keep children well hydrated by having them drink plenty of water before it comes time to work up a sweat. The fluid loss through perspiration has to come from somewhere.
Make sure you have the appropriate and properly fitted sports equipment recommended for that sport. This can help avoid minor and serious injuries by protecting those areas of the body most often injured in that sport. Check with your league if you are not certain what is recommended, and don't forget the sunscreen.
Offer to help your coach with coaching if you know the sport. If you are well qualified, you may be able to help with warm-ups, hydration stations or first aid if you have any expertise in these areas.
No one knows your children as well as you. Watch them for signs of fatigue, changes in mental status if they have been hit in the head, or anything else that may seem out of the ordinary. Your commitment to your child's health has to be the overall decision maker in any sport.
Sports can be a great way to teach children about team play and commitment, and can expose them to sports in a way they may not be able to experience otherwise. If you choose to take part in any of the sports offered in Livonia, make sure you take the time to be fully prepared and safe while playing.
Tom Kiurski is training coordinator for the Livonia Fire Department.