High-rise buildings raise special safety concerns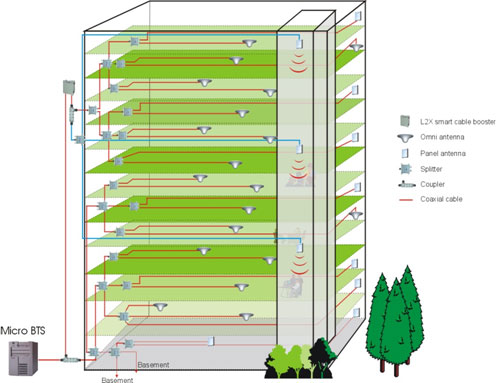 High-rise buildings have been a part of America's landscape for quite some time. While we don't have a lot of them in Livonia, many of you visit them on vacation, for work and to see friends and family. While newer high-rise buildings have many fire safety features built into them, sometimes things can go wrong.
A study was done on high-rise buildings and how people behave in them. The study found that 15 percent remain calm and act quickly and efficiently during fire alarm situations. They found that about 15 percent descend into hysteria and act in nonproductive ways. Where do the vast majority of the people who were studied fall? Most of them did nothing. They were in a state of bewilderment, or possibly a state of "let's wait and see before I do anything." Maybe they were the typical "deer in the headlights" or maybe they lived through too many alarms that turned out to be insignificant to react quickly.
Being in a large building that is unfamiliar to someone can be a bit overwhelming, especially when alarms are ringing and lights are flashing. Even people somewhat familiar with the building may have trouble coming up with a proper reaction. The study also interviewed survivors of the World Trade Center attack, and found that only 45 percent of them knew the building had three stairwells. Most of them were very familiar with the elevators, and knew of one stairwell. Only 50 percent of those studied knew that the rooftop doors would be locked if they proceeded up.
Codes allow for locking doors to the roof from the inside to keep occupants and visitors from walking on the roof, which can lead to problems.
The next time you find yourself in a high-rise building, look for safety features that you will need in an emergency situation. Once you do this a few times, it becomes second nature, trust me. Look for exit signs that are at an exit or point to an exit. Realize that elevators will drop to the lobby and stay there during any type of alarm situation. Do you think you make your best decisions on escape plans when you are wakened by an alarm in the middle of the night in a strange building? Make your plan before going to bed.
We are used to seeing buildings that have the traditional exit signs high on the wall. This is so that you have a good chance of seeing them in a crowd. In addition to that, many newer buildings are installing additional exit signs lower to the ground. The purpose for that is so they can be seen even when smoke fills the higher levels and you may be forced to crawl to an exit.
Automatic sprinkler systems have been around for quite some time as well.
They have a fantastic record of confining fires to a smaller size until fire department arrival, and have saved countless numbers of lives over the years.
In a study of high-rise building fires in buildings equipped with automatic sprinklers, in 95 percent of the cases, one or two sprinkler heads controlled the fire until fire department arrival. I like those odds.
Think about the high-rise buildings you frequent. Take a few minutes to plan at least two ways out, not including the elevators. It may save your life.
Tom Kiurski is training coordinator for the Livonia Fire Department.