Educate your college student about fire safety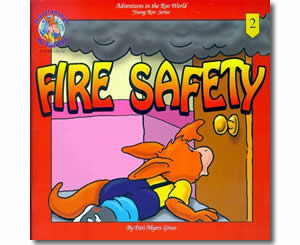 An off-campus apartment fire killed two Frostburg State University (Md.) students Dec. 3. They were living in an apartment off-campus. This apartment was part of a building that had a restaurant on the lower level and apartments to the rear and above the restaurant. The female victim was to celebrate her 20th birthday that day. She didn't celebrate.
The fire started in a common area of the first floor. When you stay in a building with multiple tenants, you have to be concerned about your safety due to your actions and all the actions of the building's other occupants. A wood stove was the area of origin of this fire.
Imagine the excitement of moving off-campus into an apartment near campus. Friends, furniture, gatherings and classes all were all on the minds of these young adults. Fire safety was not. There were no smoke alarms in the building, and the cause of death for both victims is listed as smoke inhalation. Ten other building occupants managed to escape this early morning fire through some stroke of luck or planning. One of the victims called 911 at least twice, stating they were trapped in their apartment by the fire.
Let's go back and replay this fire for the sake of learning from it. If possible, go to your child's college and take a look at their dorm room or off-campus housing from the viewpoint of a concerned parent. The students will get a chance to worry about furniture arrangement, classes and the other details. Very few young adults at this age consider fire safety. Look at the room from the point of view of emergency escape. Tell your child the actions to take to escape the building, and have them practice it. This includes opening the windows and other doors that normally aren't used just to make sure they have practiced it. Check the building for smoke alarms. While there should be smoke alarms in college dorms and off-campus apartments, don't leave this to chance.
Even if your child is leaving one room for another in "just a semester or two," smoke alarms are inexpensive insurance items. If you forget to take them down when your child leaves, consider it a gift of safety for the next occupant.
These are the first campus-related fire fatalities of the 2010-11 academic year, which started Aug. 1. There have been 142 fatalities involving college students since 2000. Other common factors in campus fire deaths include improper disposal of cigarettes and alcohol impairment. Working smoke alarms increase the chances of students waking up and taking appropriate actions while there is still time to do so. They buy time when time is at a premium.
I am sure these two students had hoped to celebrate the birthday in a quite different fashion. If you have college students, take action and share these lessons on fire safety. Make that her birthday present to you and your family.
Tom Kiurski is training coordinator for the Livonia Fire Department.