The Good, the Bad and the Ugly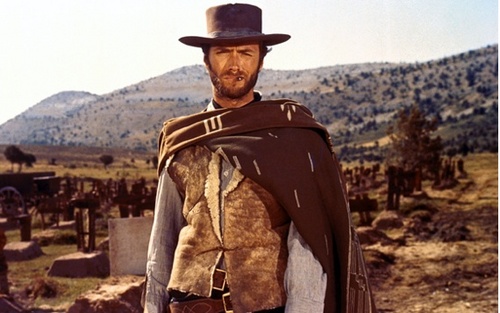 By Tom Kiurski
GUEST COLUMNIST
I'm sure many of you may remember the classic movie starring Clint Eastwood called The Good, The Bad and The Ugly. It is a spaghetti western classic featuring bounty hunters, buried gold and more double crosses than most people can count. When I read about recent fires, I can probably categorize some of them as "the good," some as "the bad" and some as "the ugly."
Starting off with the good, we had an elderly man who uses a wheelchair in a nursing home in Arizona who had his bedding catch fire. The fire sprinkler operated as intended, confining the fire until firefighters could arrive and rescue the man and completely extinguish the blaze. The alarm that sounded when the sprinkler was activated gave the firefighters an early notification of the fire. In Colorado, a four-story hotel was full of guests when a candle in a guest room ignited a nearby shirt, which then spread the fire. This fire was also controlled with a single sprinkler head, keeping the damage limited to just $10,000.
The bad behaviors of children are my next category, and the result is plenty of damage and the deaths of three children. In the first incident, a 3-year-old girl died in a fire that started when she and her 6-year-old brother were playing with a lighter in the basement of their Indiana home. In Alaska, two 5-year-old boys with a history of fire play were left alone and started numerous fires, killing one of the boys and a 15-year-old sibling. The fire destroyed the home.
The ugly category is reserved for those who should have known better than to behave in the manner in which they did. Our first story comes from Pennsylvania where a father and son brought a vehicle's fuel tank in the house for repair. They placed it, with gasoline still in it, within three feet of the operating kerosene heater. Next up is an Ohio woman who placed a portable space heater pointing at her feet and the couch. No surprise here that a fire started when she left the room and forgot about the space heater, which was too close to the couch. Our final ugly contestant is three elderly women who shared a home. One woman was on home oxygen for a medical condition, and all three women were smokers. If you weren't aware that oxygen intensifies fire, as in that flame from a cigarette, it does just that. Two of the three women died in that fire.
Fire departments in the United States respond to approximately 1.3 million fires each year. These fires kill more than 3,000 civilians, injure more than 17,000 and leave more than $12.5 billion in damages. Take the few minutes necessary to ensure you have working smoke alarms and a home fire escape plan that everyone in the home is familiar with and has practiced in the past six months. Give any actions like those mentioned above some thought before going ahead with them. If it sounds unsafe to you, it probably is.
Tom Kiurski is training coordinator for the Livonia Fire Department.